I don't think that I am alone in my love of
Instagram
. What started as a fun way to share pictures with friends and family has also turned into a way to see a little bit more of some of my favorite bloggers. Lately, for me, it has turned into much more! Instagram has turned into a great place to find unique buys.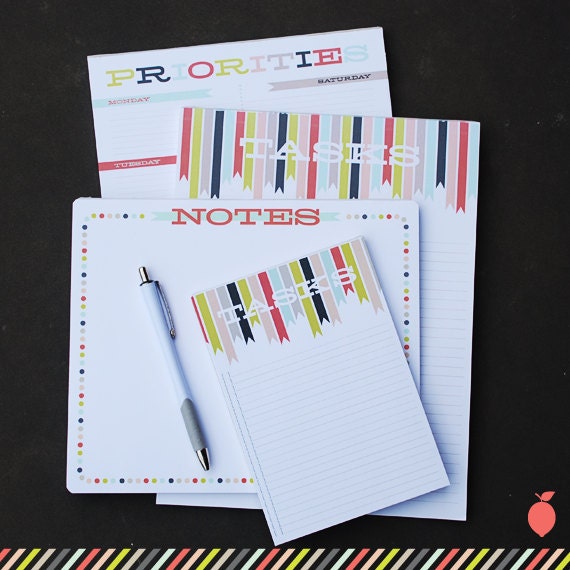 As you know I do love taking pen to paper but who knew that Instagram would help me make sense out of all of my lists. And how could I not think the
Lemon Drop "Priorities" Notepad
is something that I need in my life!?!
And if that find was not enough, I also found
High Street Market
on Instagram. High Street Market seems to love Blue Willow china as much as I do. Don't you just love the idea of your pens being stored in a Blue Willow cup? High Street Market is also having a sale! All of their "vintage" pieces are on sale until midnight on the 4th of July. Just enter code "VINTAGE25" and enjoy 25% off.
What unique finds have you found via Instagram?